Kverneland iXtrack C
High tech trailed sprayer range with tank sizes up till 6.000 litres! Three different boom types from 18 up to even 45 metres available! 
Are You Ready for A New iXperience?
The Kverneland iXtrack C trailed sprayer is developed with big focus on operator comfort and environmental protection. The iXtrack C offers tank volumes of 3000, 4000 and 5000 and 6000 litres in combination with HSS 18-40 metre steel booms (18-30m 2-part folded and 27-40m 3-part folded) or HSA 24-33 metre aluminium booms. The third available boom is the HBWP with 45 metre boom width. It has a low centre of gravity and compact dimensions for higher working speeds and easy transportation on the road. The iXtrack C is also available with ISOBUS intelligence for features like the IsoMatch Tellus PRO terminal, iXflow recirculation system, IsoMatch GEOCONTROL, Ergodrive head land management and Boom Guide spray height control system. iXclean Comfort or iXclean Pro will give you even more operator comfort as functions like filling, spraying, rinsing and so on can be controlled out of the tractor cabin!
The Advantages:
HSS or HBWP side folding or HSA high tech aluminium spray booms
Wheel axle options to fulfil your requirements
Easy operation, including Easy Set control panel
Non ISOBUS or ISOBUS compatible regulation systems
iXclean: every litre counts!
Possible in combination with IsoMatch GEOCONTROL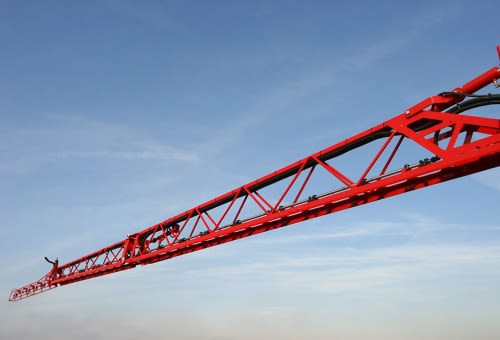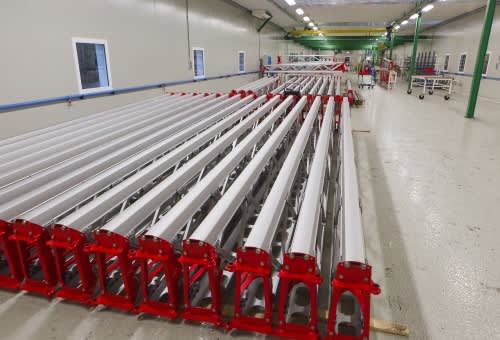 HSS 18-20-21-24-27-28-30-32-33-34-36-38-39-40 m Compact Folding Steel Boom
The HSS boom range is designed for professional use. The special HSS profile combines a minimum of weight with maximum strength and stability. Computer assisted design, use of laboratory and field tests, special hardened Domex steel contribute to the legendary reputation of this long lasting heavy duty high quality booms. The HSS boom consists out of a range of 2-part folding (18-30m) and 3-part folding (27-40m) spray booms.
HSA 24-27-30-32-33 m High Tech Side Folding Aluminium Boom
Efficient protection of the nozzle holders within the bottom profile of the boom. This profile is designed for easy cleaning. With no sharp angles, no liquid and residues can be trapped. The anodised surface protects against corrosion and scratches. Aluminium bonding instead of welding provides a weight saving and remarkable strength. Patented aerospace technology has consistently proven itself.
HBWP 45 m Compact Side Folding Steel Boom (fits only on iXtrack C)
Perfect boom guiding in hilly or flatland position through a professional double trapezium balancing system. In flatland position the boom is perfectly levelled out and compensates a wrong position of the sprayer compared to the field shape. In hilly conditions the HBWP boom is following automatically the inclination of the sprayer.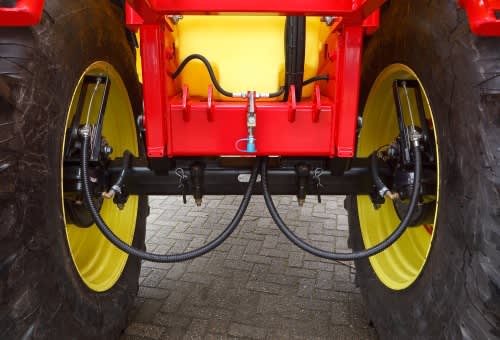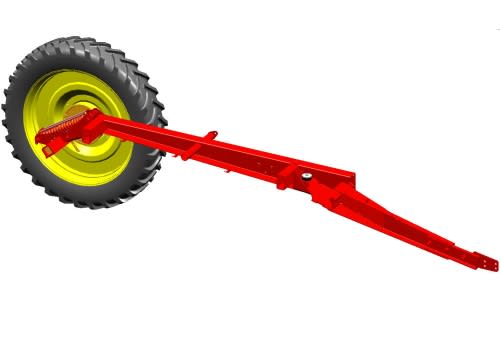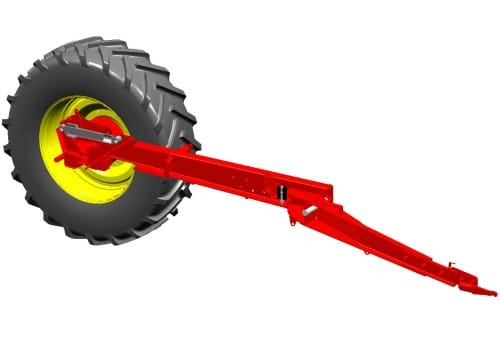 Select Your Wheel Axle:
Adjustable suspended axle, sliding 1.75 - 2.25m, TwinFlex suspension
Suspended axle: track adjustment by rims 1.8 - 2.25m, TwinFlex suspension
Suspended steering axle: track adjustment by rims 1.8 - 2.25m, TwinFlex suspension, Autrotrac steering
All wheel axles can receive hydraulic or pneumatic brakes as an option.
Autotrac steering axle system
The Autotrac computer assisted steering axle provides you track following for minimal crop damage. It ensures a smooth reaction of the boom when turning and has an automatic or manual mode to bring the sprayer back into track when crabbing.
TwinFlex axle suspension
The iXtrack C is standard equipped with a hydraulic suspension system to ensure smooth suspension, but only small height variations aiding booms stability and constant nozzle height. It is a dynamic system: stiff suspension with full tank and smooth suspension with an empty tank.
HydroFlex drawbar suspension
The drawbar suspension system with rubber shock absorbers is protecting the machine during high speed spraying and transport.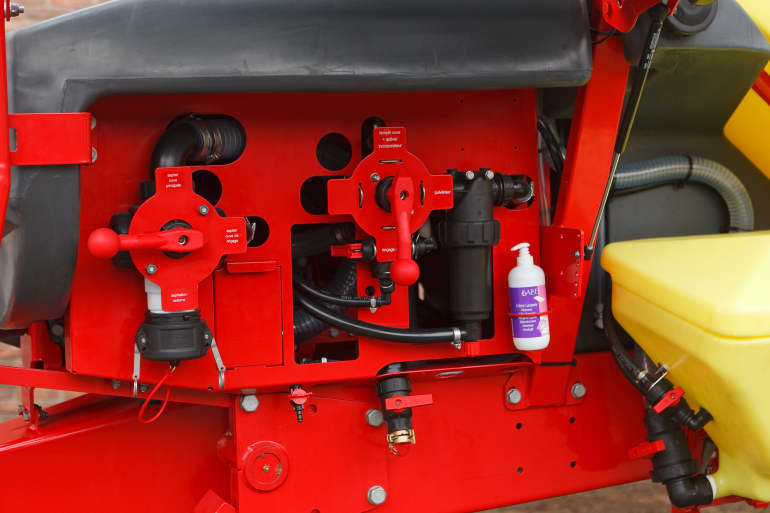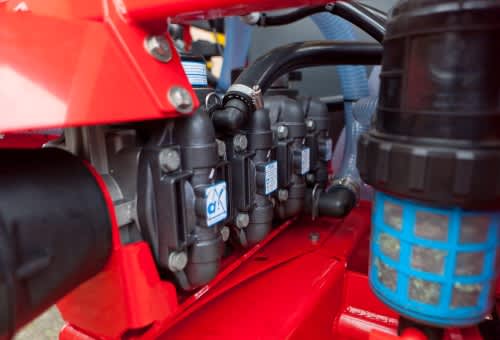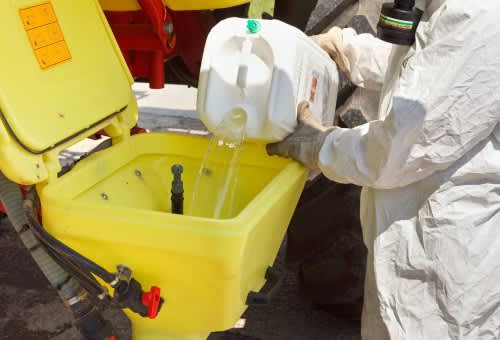 EasySet control panel
The EasySet control panel makes life easy by its intuitive operation. The controls are separated in a suction and pressure side. The valves are well protected behind the cover: this keeps your operational area free of dirt and chemicals.
Easy Access
The side covers are giving easy access to the EasySet control panel and operator functions. Special attention has been put on service friendliness by easy access and quick-fit hose connections.
The New Silent Piston Diaphragm pumps
Depending on your situation you can select a pump from a wide range of pump capacities. Pumps with capacities from 200, 250, 400 up to 500 l/min are available. Depending of the flow rate needed for spraying, the double pumps can be delivered with connected or separate flow circuits.
Agitation System
The unique agitation system, standard on all iXtrack sprayers, keeps the mixture homogeneous during operation and can be easily switched off in case of foam risk or a nearly empty tank. The powerful high pressure agitation with injector nozzles, standard on all iXtrack C sprayers (option for A and B) guarantees powerful mixing which you can activate after filling or a long break.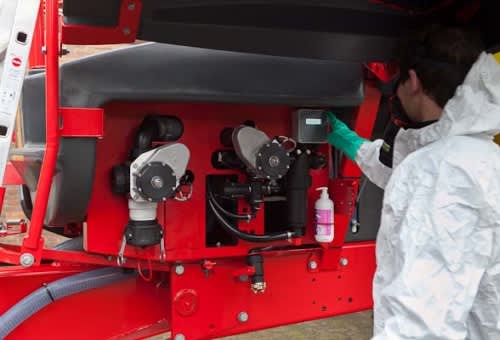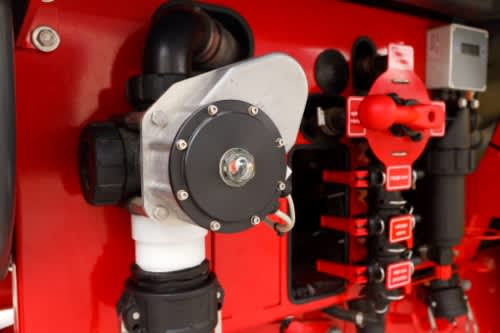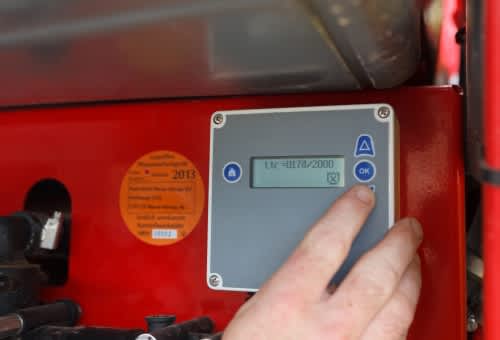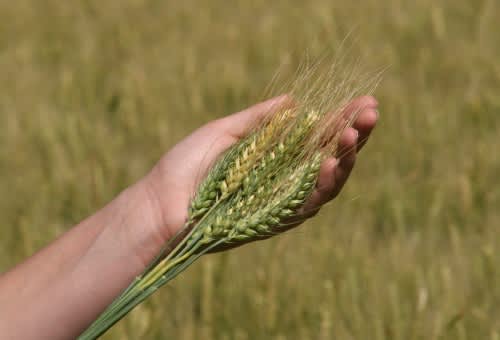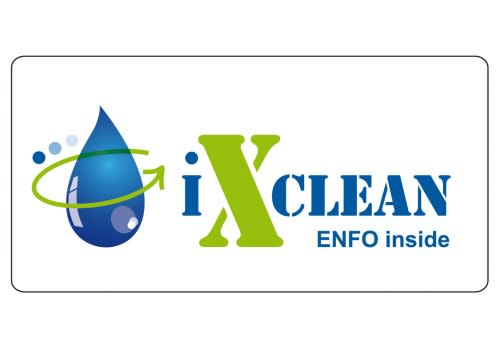 Electrical Level Indicator 
An electrical level indicator provides actual tank volume to a spraying computer as well as via the external display on the Easy Set control panel.
iXclean Comfort 
iXclean Comfort is a semi automatic valve control system. The combination of an electrical level indicator and suction valve provides operator comfort and accuracy: automatic fill stop when the programmed level is reached and remote control of all ENFO rinsing and priming functions out of your tractor cabin! Simply prime the spray lines before you start and rinse them afterwards or even during an unexpected weather break, without stepping out of your cabin!
iXclean Pro
Advanced solutions come from iXclean Pro, with fully automatic, electric valve management on ISOBUS sprayers. It means all functions can be controlled from the cab. Switching between filling, agitation, spraying, diluting, priming, rinsing and tank cleaning is extremely easy: just push the button! In addition to auto filling, iXclean Pro offers also a fully automatic multi-step rinsing and cleaning program for the entire sprayer. Pushing one button a comprehensive cleaning process including all lines too starts, that takes just a few minutes and uses minimal amounts of clean water. It is so thorough, that residue levels after automated cleaning, are below 1%. iXclean Pro for filling or cleaning: making every litre count!
ENvironmental FOcus (ENFO) 
ENFO priming and rinsing is standard on all our spray computers. This smart technology optimizes filling and cleaning of the spray lines. Accurate application, no waste of chemicals and saving water are the benefits for you and your environment.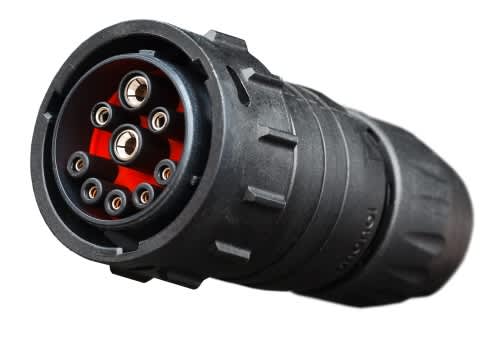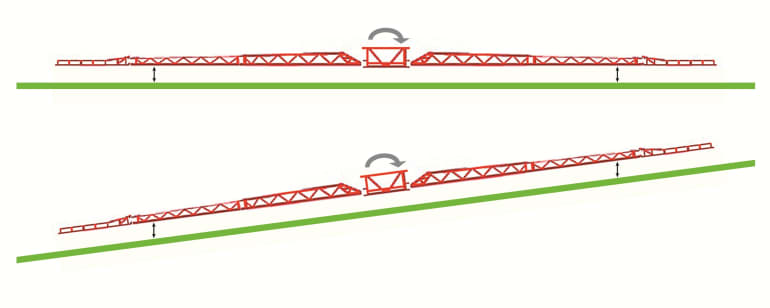 ISOBUS intelligence (FMA regulater only)
You are ensured of the ISOBUS compatibiliy from tractor to the sprayer and sprayer to tractor, meaning that all data collection from your machine(s) is centralised and can be easily transferred to your Terminal (e.g. IsoMatch Tellus) in your tractor cabin.
iXflow Spray Line Recirculation
iXflow is our sophisticated spray line recirculation system with pneumatic nozzle control. In combination with the iXtrack sprayer this combination creates a robus and fast-reacting spraying system, better suited to higher spraying speeds and automatic functions with GPS. iXflow is an air operated system. This means immediate nozzle reaction for start/stop spraying with GPS section control. It also has a continuous flow, so no risk of sedimentation or setting in the spray lines.
Boom Guide Comfort
Two ultrasonics sensors on the boom can control the spray height via the central slope correction and boom lift functions. This cost effective system is suited to gentle slopes and uneven crop conditions.
Boom Guide Pro
This advanced system used three ultrasonic sensors to control left- and right-hand boom sections independently for the ultimate guidance in the most challenging field conditions. It can deliver positive and negative lateral movement on each side of the boom to follow the contours in every condition!
Boom Guide ProActive
The system proactively reacts on boom movement and controls both the central and independent slope corrections, as well as boom lift functions to guide the boom over the crop canopy, soil surface or a combination of both modes.
EgroDrive: Headland Management System
ErgoDrive headland management system assists you on the headland turns. Activated by simply switching spraying ON or OFF. The ErgoDrive controls all the necessary actions, while you can focus on safe driving.
Starguide IV: Automatic GPS section control and guidance by D-GPS
Those who have used it will never go back. Starguide IV will change your spraying days forever: spray around the headland and the Starguide IV will control the spray sections automatically as you can cover the remainder of the field.
Please note that the features above are only possible in combination with iXtrack B and C (and not with iXtrack A), except the Starguide IV.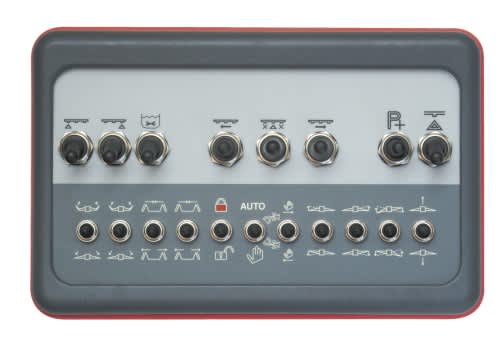 FlowMate Control FMC: Basic Spray Computer
Extremely simple to operate
Very compact by integration of all spraying and hydraulic functions
Integrated nozzle advice
Field memory for 25 different fields
Technical specifications
Download brochure
| | | | |
| --- | --- | --- | --- |
| iXtrack C | C30 | C40 | C50 |
| Tank capacity | 3000 (l) | 4000 (l) | 5000 (l) |
| Spray booms | HSS 18-40 / HSA 24-33 m | HSS 18-40 / HSA 24-33 / HBWP 45 m | HSS 18-40 / HSA 24-33 / HBWP 45 m |
| Drawbar | Low or Top linkage (un)suspended, steering | Low or Top linkage (un)suspended, steering | Low or Top linkage suspended |
| Wheel axle | Adjustable or suspended, steering | Adjustable or suspended, steering | Adjustable or suspended, steering |
| Pumps | 200 - 250 - 400 - 500 l/min | 200 - 250 - 400 - 500 l/min | 200 - 250 - 400 - 500 l/min |
| Regulation systems | FMC/IsoMatch Tellus PRO/IsoMatch Tellus GO | FMC/IsoMatch Tellus PRO/IsoMatch Tellus GO | FMC/IsoMatch Tellus PRO/IsoMatch Tellus GO |
| iXclean | iXclean Comfort or Pro | iXclean Comfort or Pro | iXclean Comfort or Pro |
Find nearest dealer