Kverneland Access+
Seedbed harrow in 3.00m working width for the combination with Kverneland seed drills
Highlights
2 or 3 rows of tines on 3.0m rigid working width
Can be combined with all heavy rollers
Perfect for operation in light to medium soil
Little wear and high output
Seedbed harrow for combination with Kverneland seed drills 
The Access+ is an alternative to standard combinations offering high-output performance at a limited price. It can be combined with the Kverneland seed drills such as DA, s-drill or Optima. Precision seed drills can be mounted by hitch to enable easy disconnection if requested.
The Kverneland Access+ is equipped with 2 or 3 rows of straight tines 45x10mm for a well-crumbled and levelled seedbed.
2 rows of tines: the distance between the rows is 200mm to ensure a smooth soil flow.
3 rows of tines: the last tine row has an additional row staggering of 60mm in the centre section
The average tine spacing is 150mm
As an option, the models with 2 rows can be equipped with a hydraulic Clod Board.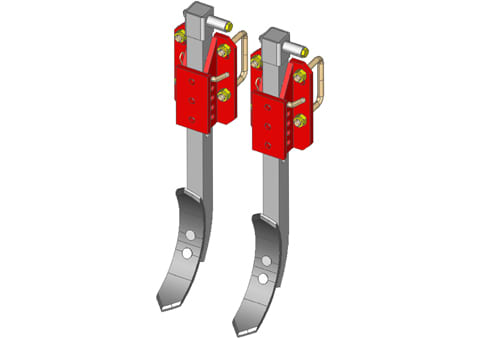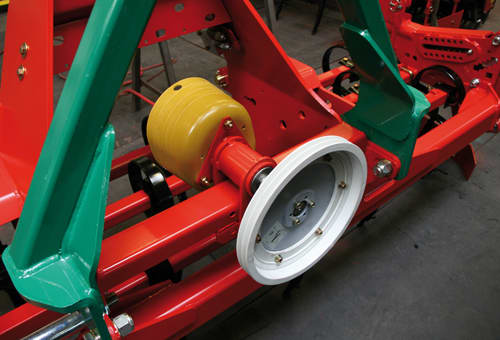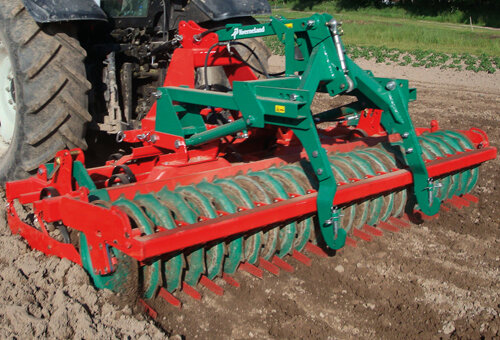 A wide choice of accessories and rollers are available for perfect adjustment to the various seed drills and soil.
Clod Board: mechanically adjustable or by hydraulics. For perfect crumbling due to vibrating tines. Can be completely lifted if not needed.
Track eradicators spring-loaded or protected by Non-stop safety system.
Hydro-Lift
Transmission
Technical specifications
Download brochure
| | |
| --- | --- |
| Model | Access+  |
| Working Width (m) | 3.00 |
| Number of tines on 2 or 3 rows | 19 |
| Weight (kg) | 858 |
| Max. Power requirement (HP) | 160 |
Find nearest dealer