Kverneland 8583 T - 85111 T high capacity trailed tedders (Phased out)
Trailed tedder with 8.30m and 11.00m working width combining high performance with low power requirements
Combining High Performance With Low Power Requirements 
The 8583 T and 85111 T are high performance tedders for farmers requiring a large working width for low power tractors. Both tedders have low lift and input requirements, and are specially designed for low horsepower tractors. This design minimises compaction and operating costs. Certainly a great advantage in times of escalating fuel prices.
The Advantages:
Wide working widths of 8.30 and 11.00m but still ideal for low horsepower tractors.
Trailed transport position. The tedder follows smoothly behind the tractor.
Pin hitch or linkage drawbar attachment.
Box-type frame composed of two U-sections for extremely solid contruction.
Strong design of the central unit allows high transport speed.
Largely dimensioned oscillation dampers for excellent running characteristics.
10mm strong tines with 80mm coil diameter.
XXL rotor plate with a diameter of no less than 500mm.
Fast adjustment of spreading angle without the use of tools.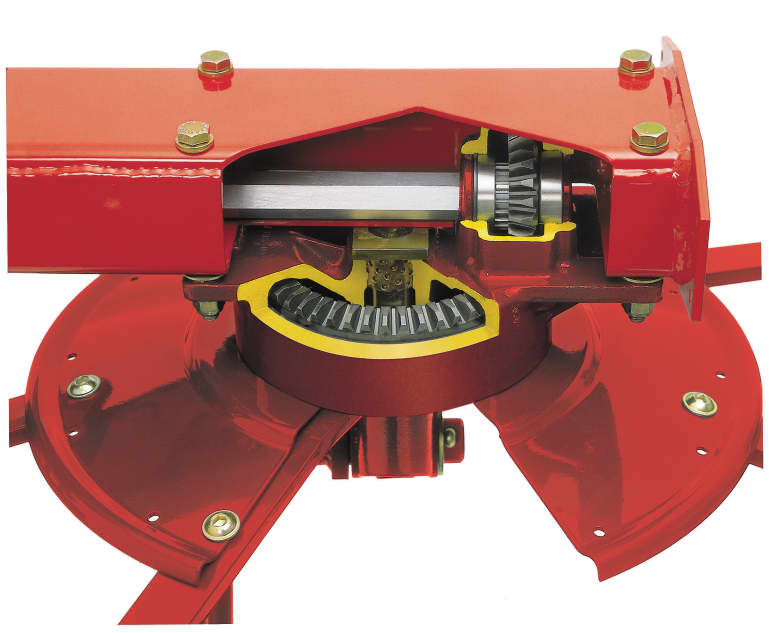 The ProLine gearbox is a strong and reliable construction, and is not fitted to the mainframe.
Shock-protected: The enclosed system is not affected by chassis or tine arm vibrations.
Constant lubrication: Enclosed and oil-immersed, the gearbox components enjoy extended longevity over systems that require manual lubrication.
Reduced maintenance: There is no need for daily lubrication.
Environmental protection: No lubrication means no leakage - hence higher-quality forage.
No corrosion: No ingress of dust and water, not even during pressure washing.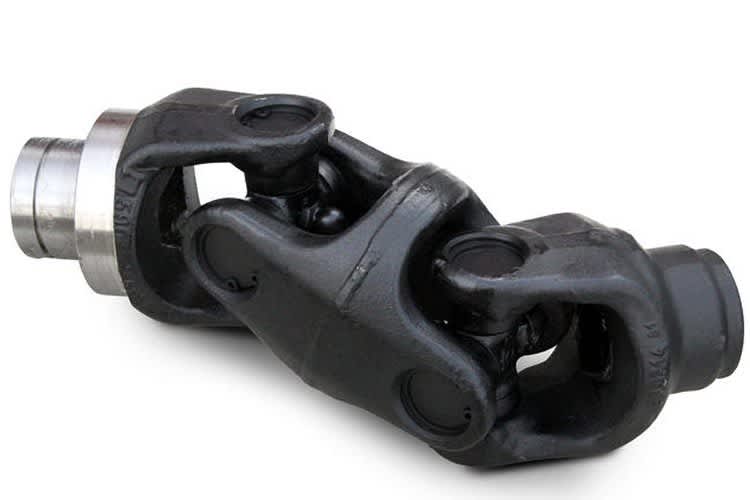 The box type frame of the Kverneland 8000 series is an extremely solid construction. It is composed of two U-sections fitted into each other and securely welded together. The frame is totally enclosed at the top for maximum strength.
All tedders have greasable pivoting points with an extra large diameter, making it a very strong and reliable construction.
Made from flat steel, the tine arms form a very compact unit with the rotor plate. This makes the tedders by far more resistant to any type of load.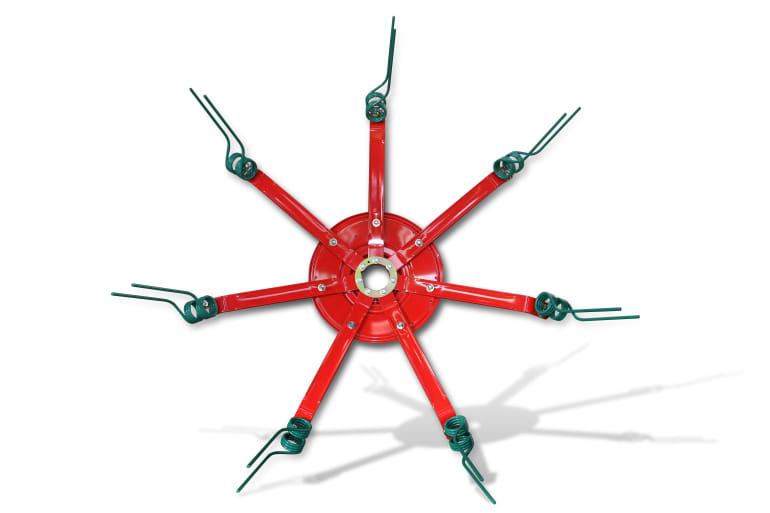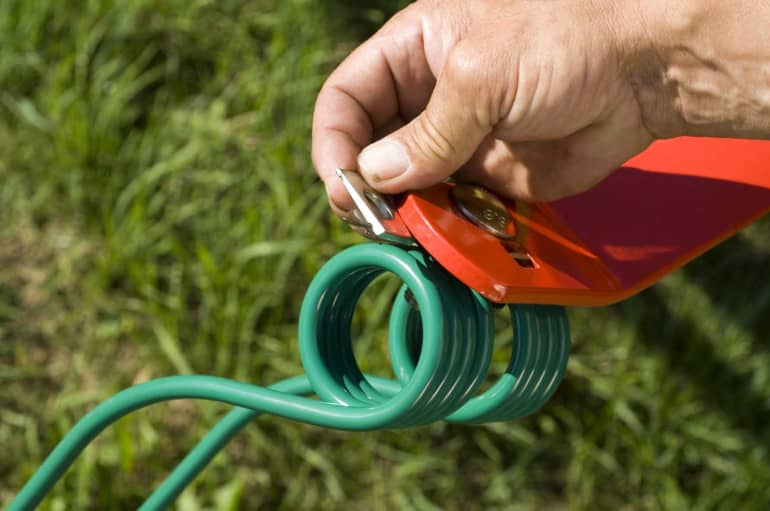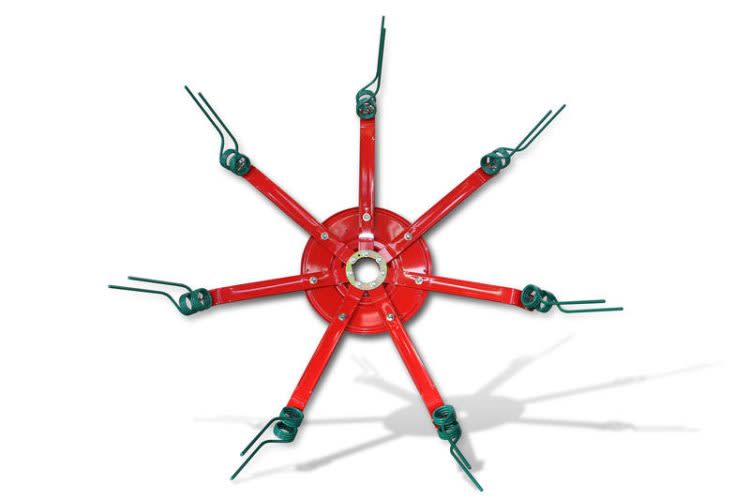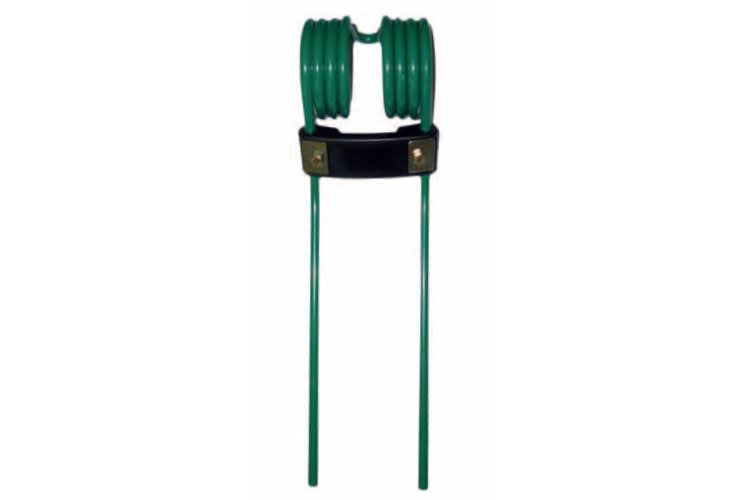 The Super-C tine can be locked in three positions to customize the pickup angle to different conditions. For heavy silages the angle can be set more aggressive and for fragile crop a gentler angle can be chosen.
Made from flat steel, the tine arms form a very compact unit with the rotor plate and utilize the force of the rotor plate for higher durability of the time arm. This makes a Kverneland tine arm by far more resistant to any type of load.
Super-C tine with symmetric spring tines ensures efficient pick-up and turning of the crop. Tines with same lengths has the added advantage that load is spread evenly on both tines, providing longer life time.
Made from 10mm shot-peened spring steel and a coil diameter of 80mm, Super-C tines add up to the most durable and flexible tine in the market.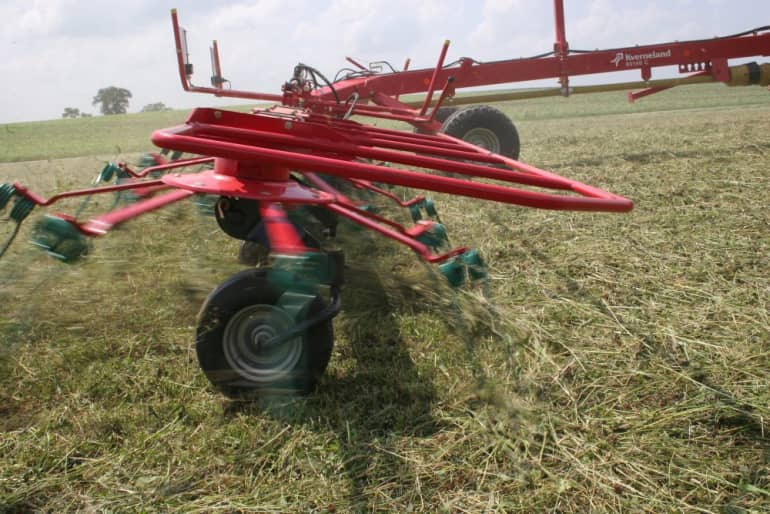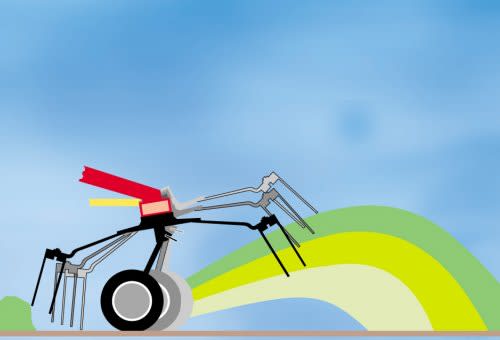 High-quality forage allows the optimum spreading angle to be achieved according to crop conditions, helping you to produce high quality forage.
Setting the rotors to the right spreading angle will considerably improve the spreading action, and speed up the drying process.
The mower swaths are neatly lifted by the tines and evenly spread over the full width.
Tines glide in a more uniform frequency over the stubble, so the risk of dirt being lifted by the tines is minimized.